Messages from students and graduates
Jacob Ojeah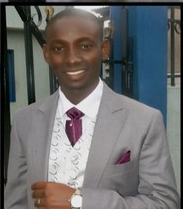 As an African from Nigeria, if I was asked to choose again an institute for graduate studies in Education and Human Resource Management, I would definitely chose GSID over and over simply because of the unique atmosphere of professionals with vast international backgrounds and continual field experiences in the area of uniting theories, principles and real life situation. My greatest impression of GSID is the level of opportunities it offers her students in the development of academic potentials, which is embedded in research, fueled by academic atmosphere of fellowship, partnership between faculty members and graduate students as we all journey towards the pursuit of academic excellence beyond the realms of geographical boundaries and limitations.?
One unique feature of GSID as an higher intellectual institution is that it engages in an unceasing process of inquiry where teachers does not exist solely for the sake the students; rather both teachers and students have their justification in the common pursuit of knowledge, therefore, teachers and students are simply co-researchers.
I earnestly wish GSID would extend its Academic Network to Sub-Saharan African as it has done with Asia. I am proud to be a graduate student of GSID, Nagoya University.