Greetings from the Graduate School of International Development (GSID), Nagoya University!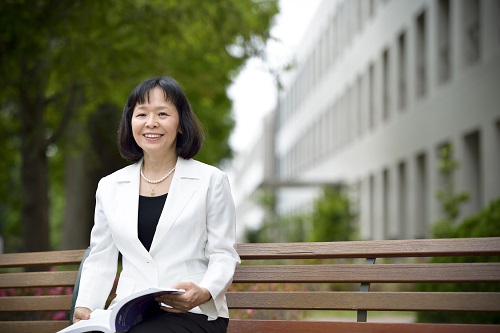 Established in 1991 at Nagoya University in Japan, GSID is a pioneering and leading graduate school specializing in international development. Over the last thirty years, GSID has been engaged in research and education in international development in developing countries, particularly in Asia, focusing on a wide range of issues that constrain the promotion of socioeconomic development such as poverty, inequality, and conflict, while proposing various strategies for solving these issues.
In 2018, GSID reconfigured itself by merging two departments into one in order to make our education programs more multidisciplinary, flexible, and responsive to the fast-changing development agenda and cross-cutting issues that can be approached from diverse disciplines and schools of thought. We consolidated our curriculum into five educational programs, each with a revised curriculum: the Program in Economic Development Policy and Management; the Program in Peace and Governance; the Program in Inclusive Society and State; the Program in Education and Human Resource Development; and the Program in Poverty and Social Policy. These programs offer a wide range of subjects that are relevant to and concerned with many concepts and topics addressed in the Sustainable Development Goals (SDGs).  
In addition, in 2018, we launched a new special program and special course: the Special Program for Global Business Professionals (SPGBP), which is a one-year Master's program for mid-career business professionals who are expected to take up overseas assignments in Asian developing countries and other regions in the future, and the Global Leaders Career Course (GLCC), which is a special course for Master's students who are interested in pursuing careers at international organizations in the future. SPGBP is designed to serve the needs of local Japanese businesses that have rapidly been promoting the internationalization of their operations. Furthermore, although we have many graduates who have successfully advanced their careers in international organizations, GLCC is designed to better prepare highly motivated students by offering additional coursework that provides them with hands-on skills and practices deemed useful to work at international organizations.
In 2020, the global crisis caused by the Covid-19 pandemic posed enormous challenges to all of us, as individuals, communities, and society at large. It also significantly affected our research and education activities at GSID. We opted to offer a combination of online and in-person teaching and learning because some international students faced difficulties in entering or returning to Japan, and many of our faculty members had to cancel their overseas research as the national border largely remained closed. But, over the past year, we have also developed alternative—and innovative—ways of carrying out our research and education activities, allowing ourselves to stay connected with our students, graduates, and colleagues around the world. I hope that these innovative experiences, including online conferences and seminars, can be continued even after the pandemic is over. 
On a positive note, this global pandemic has made us rethink what really matters in life, reexamine many things that we have taken for granted, and reconsider what social systems we need to make our society more resilient. On the other hand, the process of coping with the pandemic has led to a disproportionate allocation of resources to fight against the pandemic, growing social divides and disparities, and worsening economic and political turmoil— offsetting the fruits of past development efforts in many parts of the world. All these occurrences have made us realize the importance of research and education in international development more than ever. Scholars and professionals in this field have plenty of work to do as we move forward to rebuild our communities, regions, and nations, and to create a more peaceful, resilient, and equitable global society.  
Finally, I am happy to assume the role of the dean of GSID, especially as 2021 marks GSID's 30th anniversary! We are planning to organize some special events to celebrate the 30th anniversary involving our students, faculty, and over 2,300 alumni from 94 countries who successfully completed the Master's and Doctoral Programs at GSID. Please stay connected and keep watch for how GSID continues to strive for excellence in research and education in international development. Your continued support of GSID is greatly appreciated.
Aya Okada, Ph.D.
Dean and Professor
Graduate School of International Development