Messages from students and graduates
Thiraphon Chinda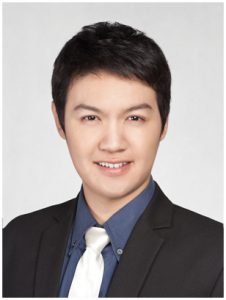 My name is Thiraphon, but my friend called me Champ. I am now starting my second year as a Master's student, majoring in Peacebuilding. My interests are democratization, gender equality and peace, some of which I had learn some during my bachelor degree. It's my pleasure to thank to Asian Development Bank (ADB) for providing me a scholarship to study in GSID, which has given me a brand new world that I never had before.
GSID, for me, is the graduate school of diversity; we have many friends from different cultures and language backgrounds. We can learn and share our different opinions, discuss in class and respect each other. Moreover, I had interactions with excellent professors who broadened my horizon and knowledge to the better understanding of professional priorities in terms of academic and non-academic points of view. Besides, GSID offered me to participate in Overseas Fieldwork which provided me with an understanding of development cooperation and applying knowledge and practice to real work.
Lastly, I wish to take this opportunity to thank GSID for giving me a valuable experience, not only knowledge but also a chance to discover Japan and learn Japanese culture. This is the best thing I have ever had in my life.